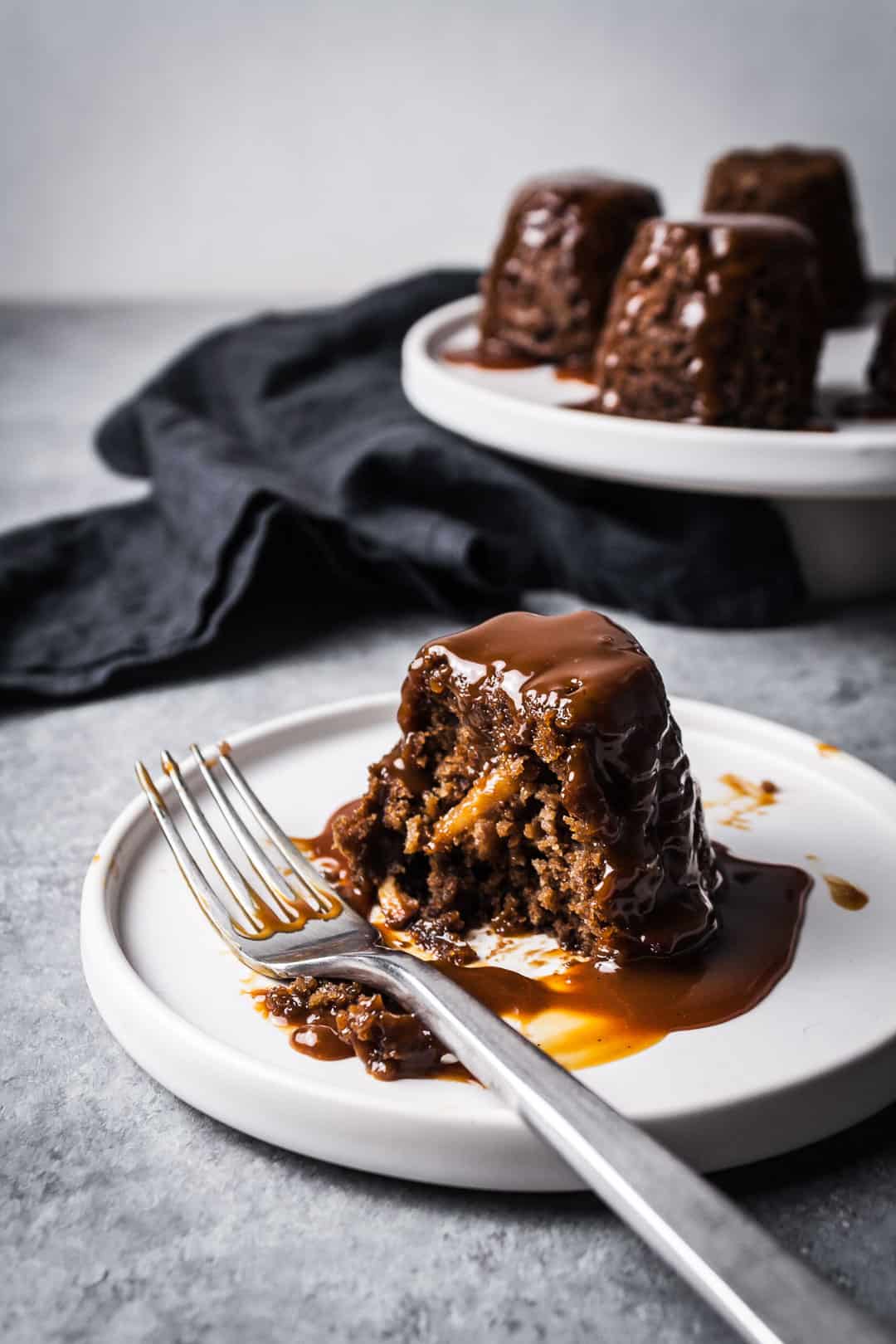 The rain is drizzling down as I sit at the kitchen table and gaze out the window at the ornamental cherry tree in our backyard. The tree, which was here when we moved in almost 10 years ago, doesn't produce any edible fruit, but it does provide a brilliant show for a few brief weeks every year.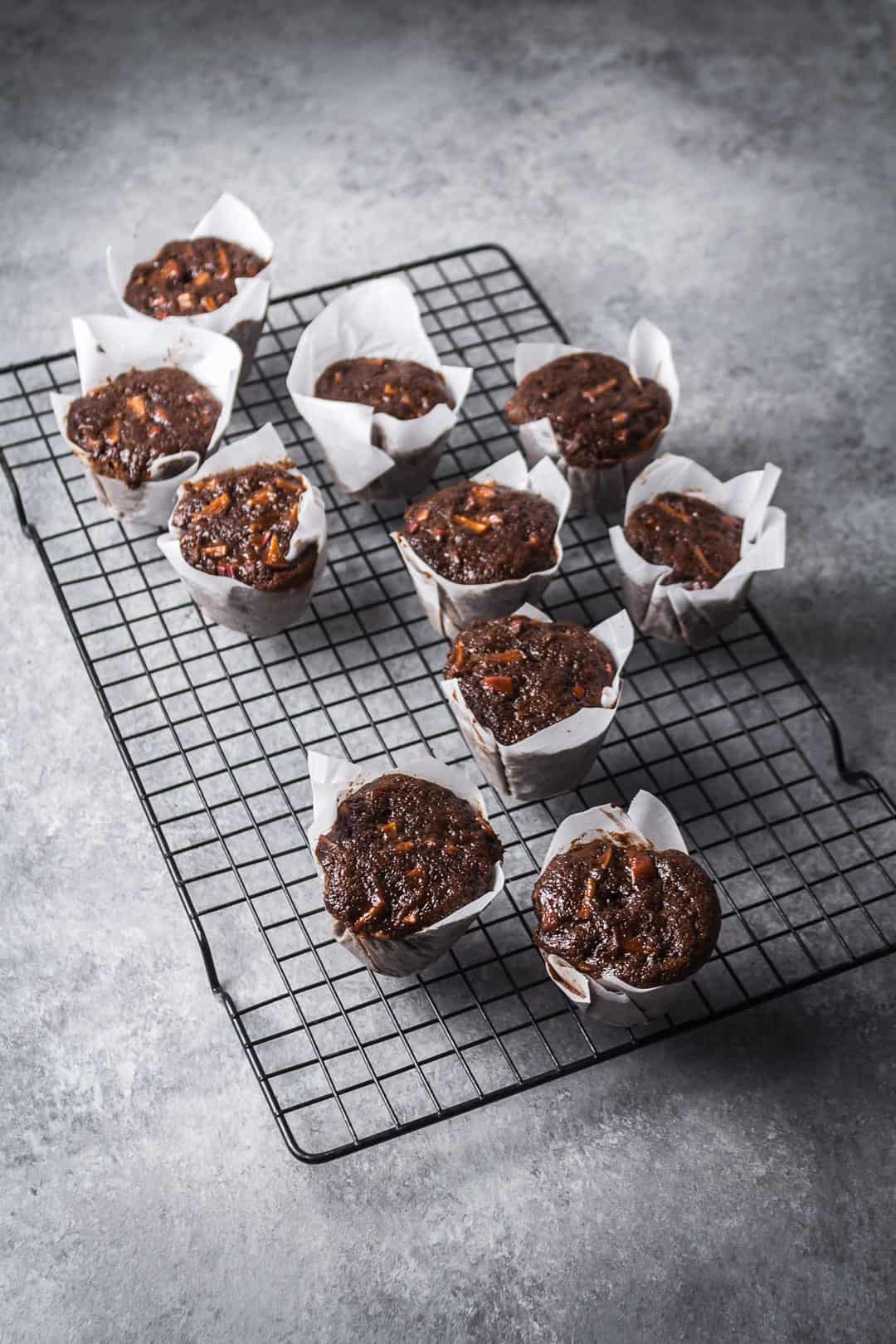 In late April, it explodes into bloom with delicate white cherry blossom petals. They stay for all-too-brief a time before fluttering their way to the grass below like floral snowflakes. And again now this fall, as the inevitable Pacific Northwest clouds settle in for the damp months ahead, our tree is suddenly ablaze with the fire of thousands of leaves in shades of copper, crimson, green and gold.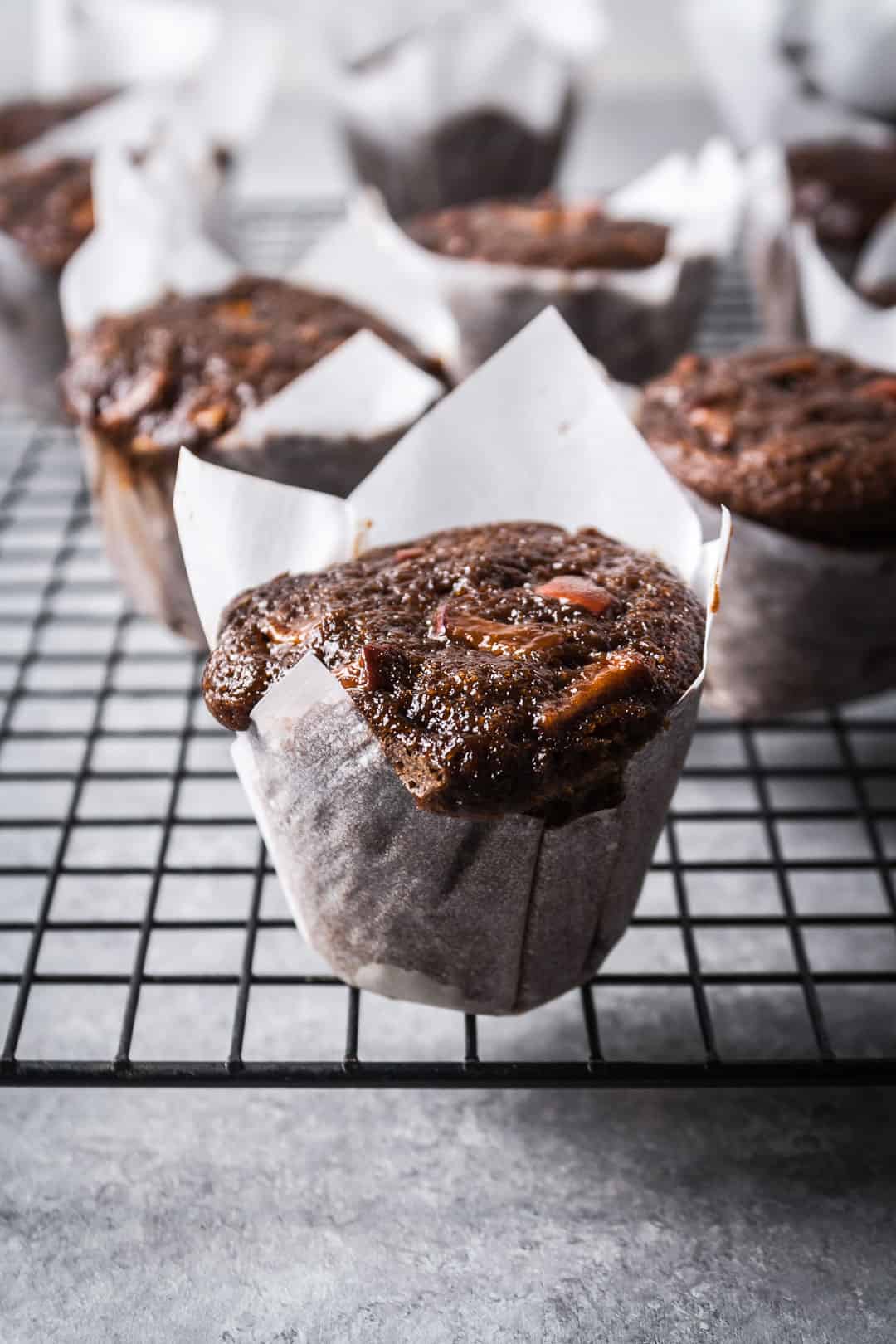 TURNING INWARDS
Every year as spring turns to summer and we shake off the moss and emerge into the light, I declare summer my favorite season. I bask in the warmth of the sun and the light of long summer evenings. Yet as we turn the corner into fall and a blanket of fog creeps in on ever colder nights, I find myself looking forward to turning inwards. Cozy evenings with the shades drawn and a book in my lap. An extra blanket adding its weight to the comforter on the bed. The heat of the oven warming the kitchen.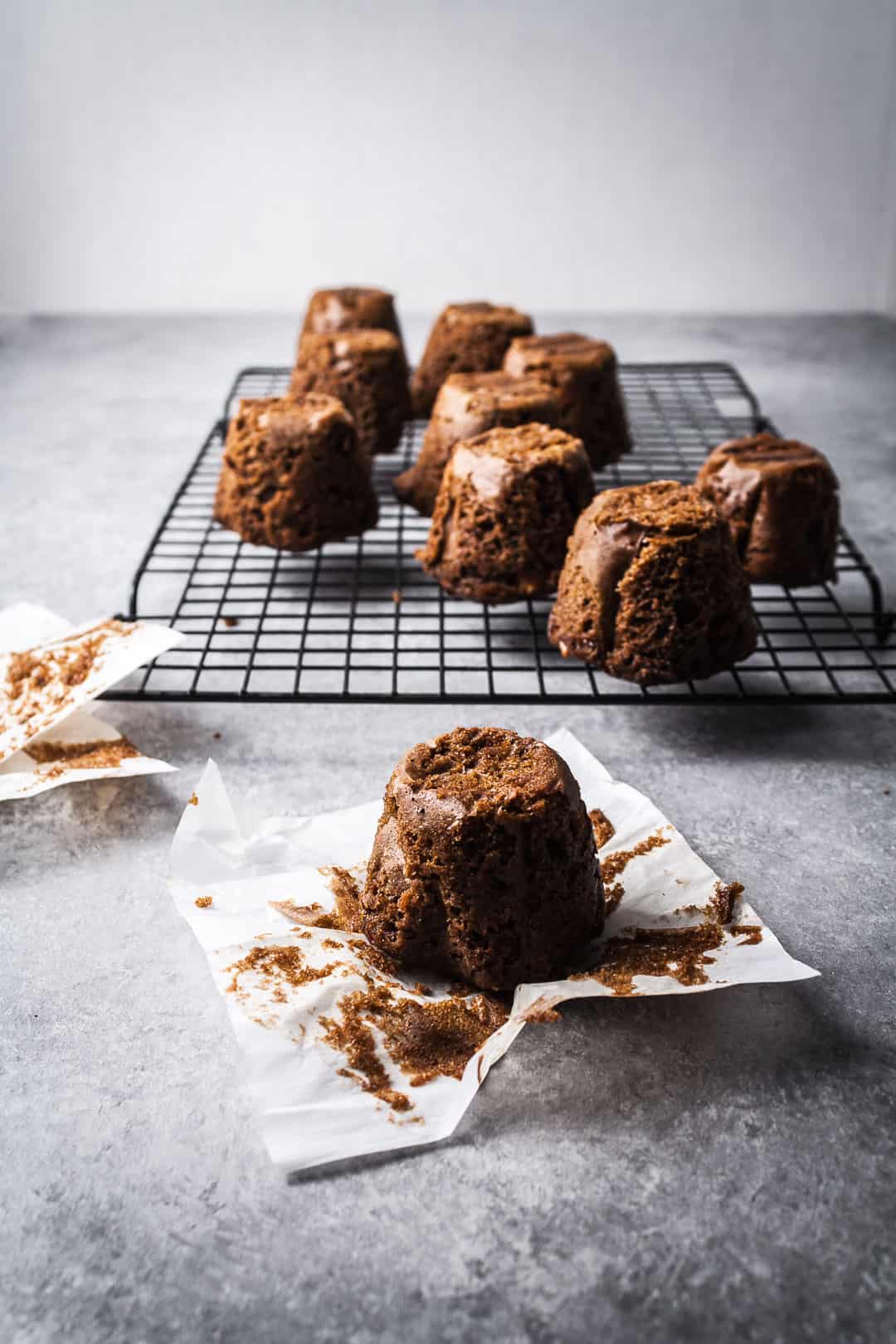 THE FLAVORS OF FALL
These little mini cakes are just the sort of recipe that I dream of for fall: the fruity bite of olive oil accompanies fresh ginger, brown sugar and molasses. There's enough spice to provide depth but still let the flavor of the apples come through. The rich salted caramel sauce is a recipe from David Lebovitz that you should bookmark immediately. It's smooth, dark and the perfect match for these little cakes. You will most likely have some extra caramel sauce after making this recipe. It's a good dip for apples (and most anything else, for that matter). It's excellent stirred into coffee. And spooned straight from the pan, still warm, on a cozy, rainy afternoon.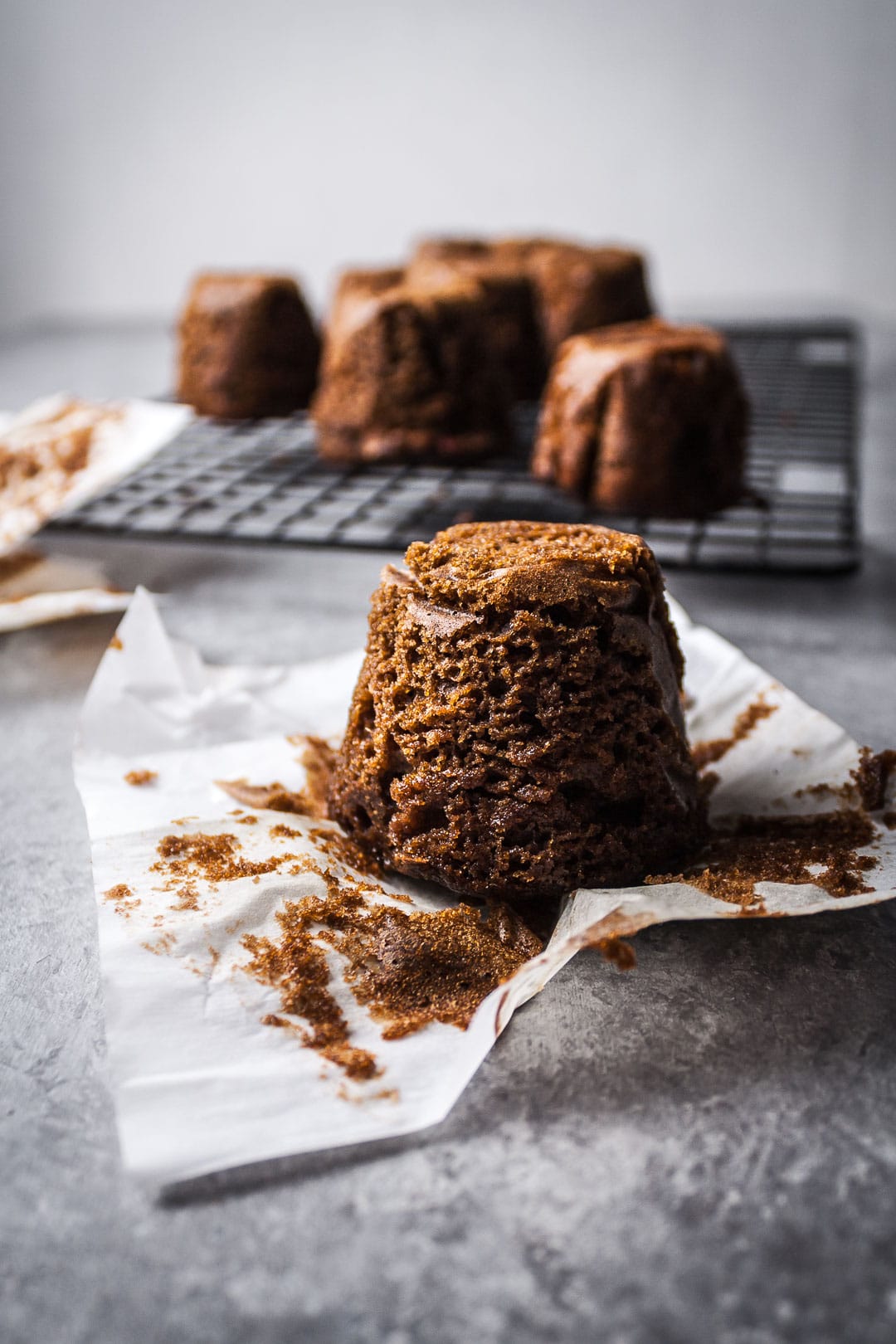 CHOOSING A MOLD
I used a vintage cast iron mold to make the more tall and tapered bouchon / baba shape that you see here. If you want to replicate a similar same shape, these silicone molds would work well. You can certainly make these in a muffin tin with no issue - the cakes will simply be a bit more short and squat.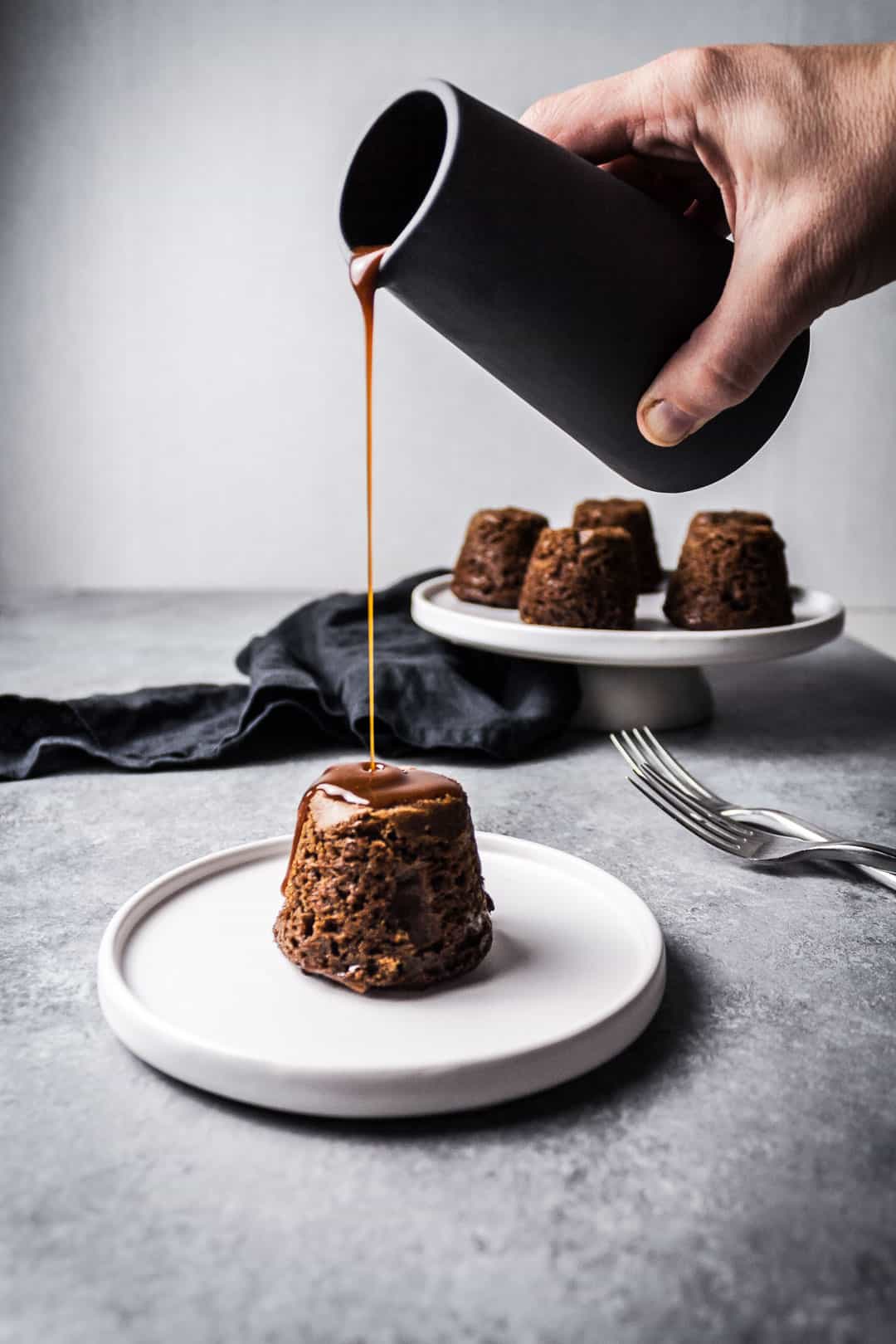 📖 Recipe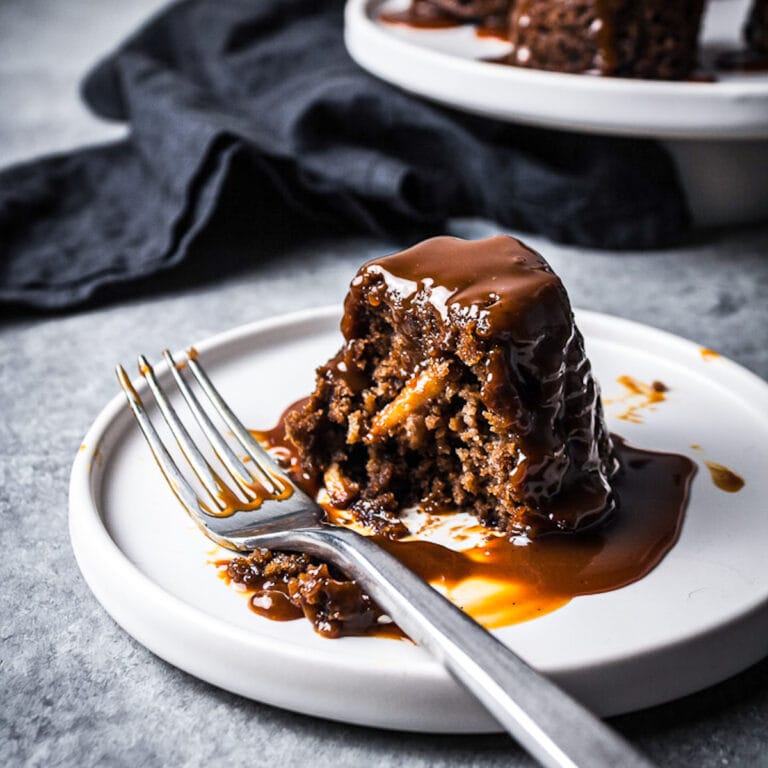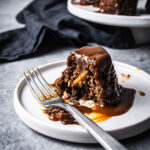 Apple Ginger Mini Cakes With Salted Caramel Sauce
Print Recipe
Pin Recipe
These little cakes are moist and sticky, made with brown sugar, olive oil and fresh ginger, and full of finely diced apple bits. Covered in a silky smooth salted caramel sauce, they are the perfect accompaniment to the cool, crisp fall weather.
INGREDIENTS
APPLE GINGER MINI CAKES
1 ¼

cups

all purpose flour

1

teaspoon

baking powder

½

teaspoon

salt

1

teaspoon

ginger, ground

¼

teaspoon

cinnamon

1

tablespoon

cocoa powder

½

cup

brown sugar

¼

cup

white sugar

¼

cup

olive oil

¼

teaspoon

baking soda

2

eggs

½

cup

apple cider or apple juice

3

tablespoon

molasses (I used unsulphured)

1

tablespoon

freshly ground ginger

1

large

apple, cored and finely diced
SALTED CARAMEL SAUCE
6

tablespoon

salted butter, cut into small pieces

¾

cup

white sugar

1

cup

heavy cream

½

teaspoon

vanilla extract

1

teaspoon

flaky sea salt (I used smoked sea salt for extra depth)
INSTRUCTIONS
APPLE GINGER MINI CAKES
Preheat oven to 350 degrees Fahrenheit.

Prepare your mini cake molds or 12 cup muffin tin by lining the interior with cupcake liners or parchment paper.

NOTE: For this recipe, I used I used a vintage cast iron pan with 12 mini cake receptacles, and lined each with a square of parchment paper pushed in to form a cup. To adapt this to more common kitchen supplies, I would recommend using a 12 cup muffin tin. The cakes will be slightly shorter and wider.




In a large bowl, add the flour, baking powder, salt, ground ginger, cinnamon and cocoa powder and whisk well to combine all ingredients.

In a separate large bowl, whisk together the brown sugar, white sugar, olive oil, baking soda, eggs, apple cider, molasses and fresh ginger until smooth.

Pour the liquid ingredients into the flour mixture and fold together using a spatula until all dry ingredients are well incorporated.

Add the finely diced apples to the batter and fold in until evenly distributed.

Divide the batter evenly between the molds, filling nearly to the top. Firmly rap the tin/mold against the counter several times to remove bubbles from the batter.

Bake for 20-25 minutes, or until a toothpick inserted into the cakes comes out with just a crumb or two, without being gooey. Do not over bake or you'll lose the moist sticky texture.

Cool for 10 minutes in the tins and then transfer to a cooling rack to cool to room temperature.

Remove parchment paper from cakes and flip upside down on serving platter; the wider end will form the base and the narrower end is at top.
SALTED CARAMEL SAUCE
In a large, heavy saucepan, melt the butter over medium heat.

Add the sugar and whisk until completely incorporated into the butter. Cook over medium heat, stirring frequently, until the color of the sugar mixture is a deep golden brown. I like to keep it on the heat just until it begins to smoke - at which point I quickly remove it from the heat.

Whisking constantly, slowly pour the cream into the hot sugar mixture - be careful as it may sizzle and foam at the beginning. Continue to whisk until the cream is completely incorporated and the sauce is smooth. Be patient - this often takes a few minutes.

Add the vanilla and sea salt and stir well to incorporate them.

Cool slightly before serving. Extra portions can be placed in an airtight container in the refrigerator for a week or two - but it's unlikely to last that long.
The Floured Table
Recipe Author: Kathleen Culver
https://www.theflouredtable.com/apple-ginger-mini-cakes-with-salted-caramel-sauce/
Made this recipe? Please leave a comment and a star review! ★★★★★