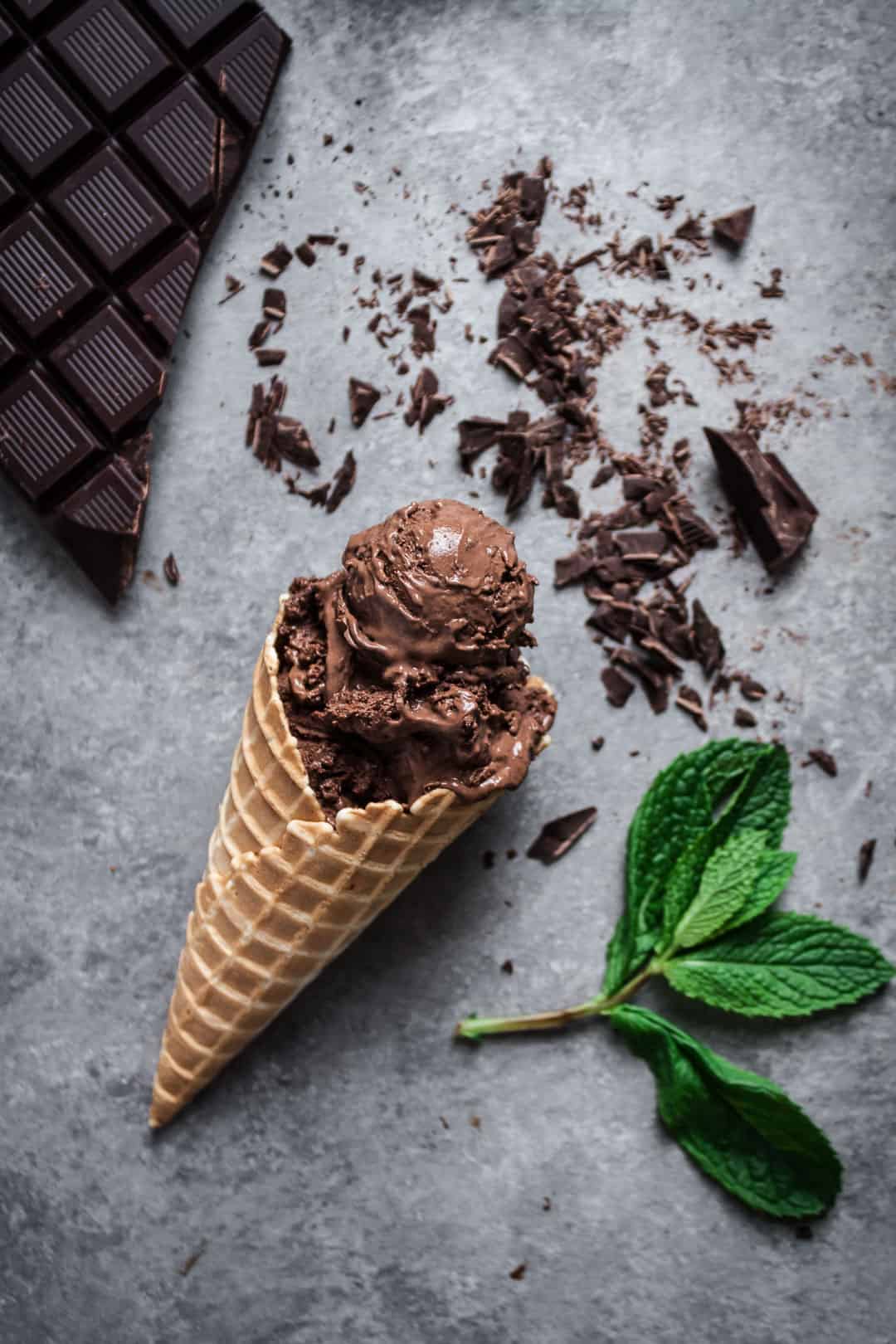 Ice cream is a central thread in so many of my happy memories.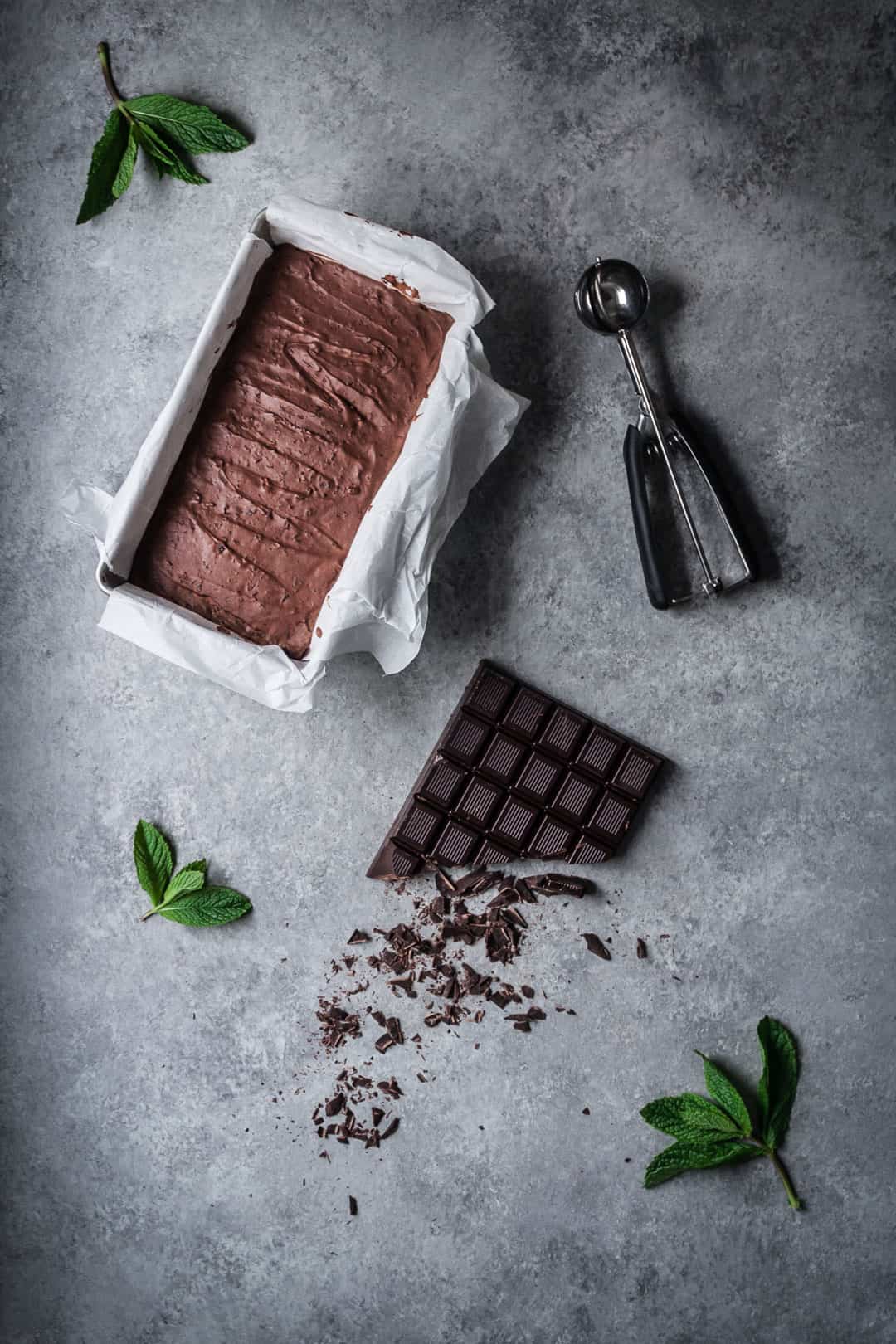 When we were young, my mom would make us "surprise balls" (delicious concept, unfortunate name). She would hide a maraschino cherry in the middle of a ball of vanilla ice cream, which she'd then roll in crushed amaretti cookies and serve in bowls to my brother and me.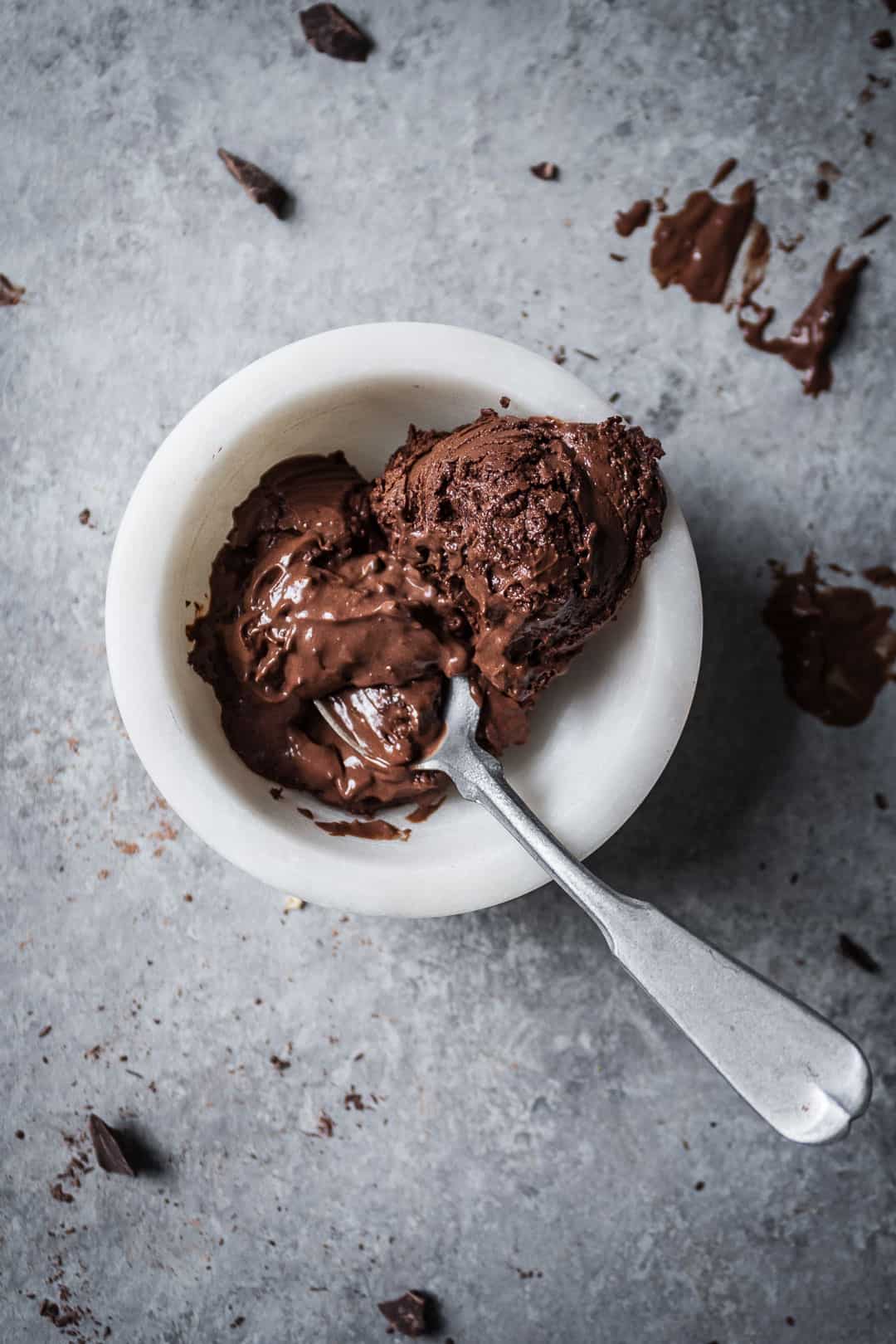 There were also the evenings we'd stop at the ice cream parlor after Friday night swim at the YMCA with the whole family. Inevitably, I'd get either black licorice (mostly for the novelty of turning my tongue that odd shade of dark evergreen-black) or the vibrantly teal bubble gum, which came with a small paper cup in which to deposit the colorful pieces of gum as we ate the ice cream.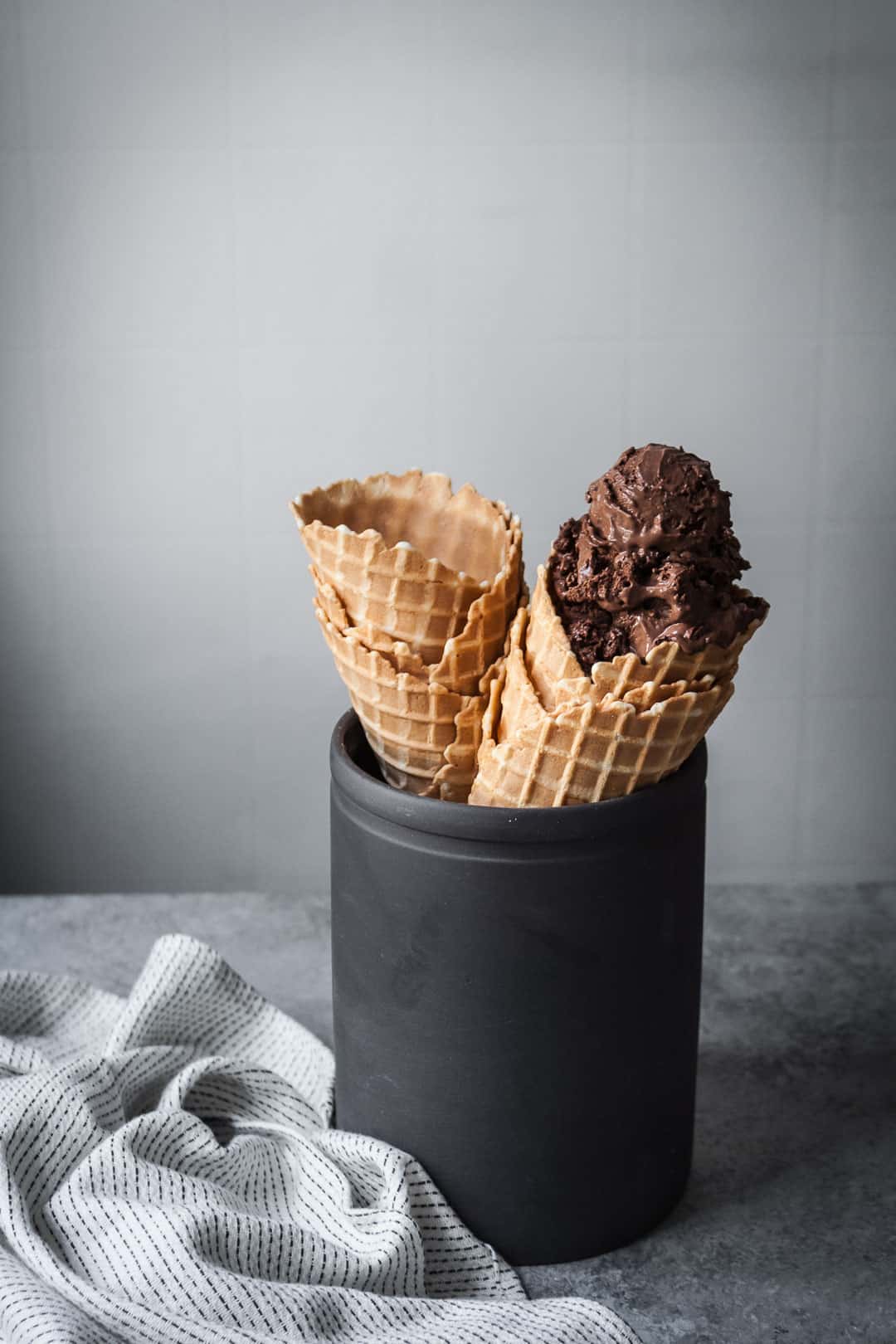 And still vivid in my mind, the scoop of mint chocolate chip that, devastatingly, fell in the dirt while I was trying to navigate the high bar on the swing set in the backyard. I remember the moment of crisis well, but don't recall whether I got a replacement...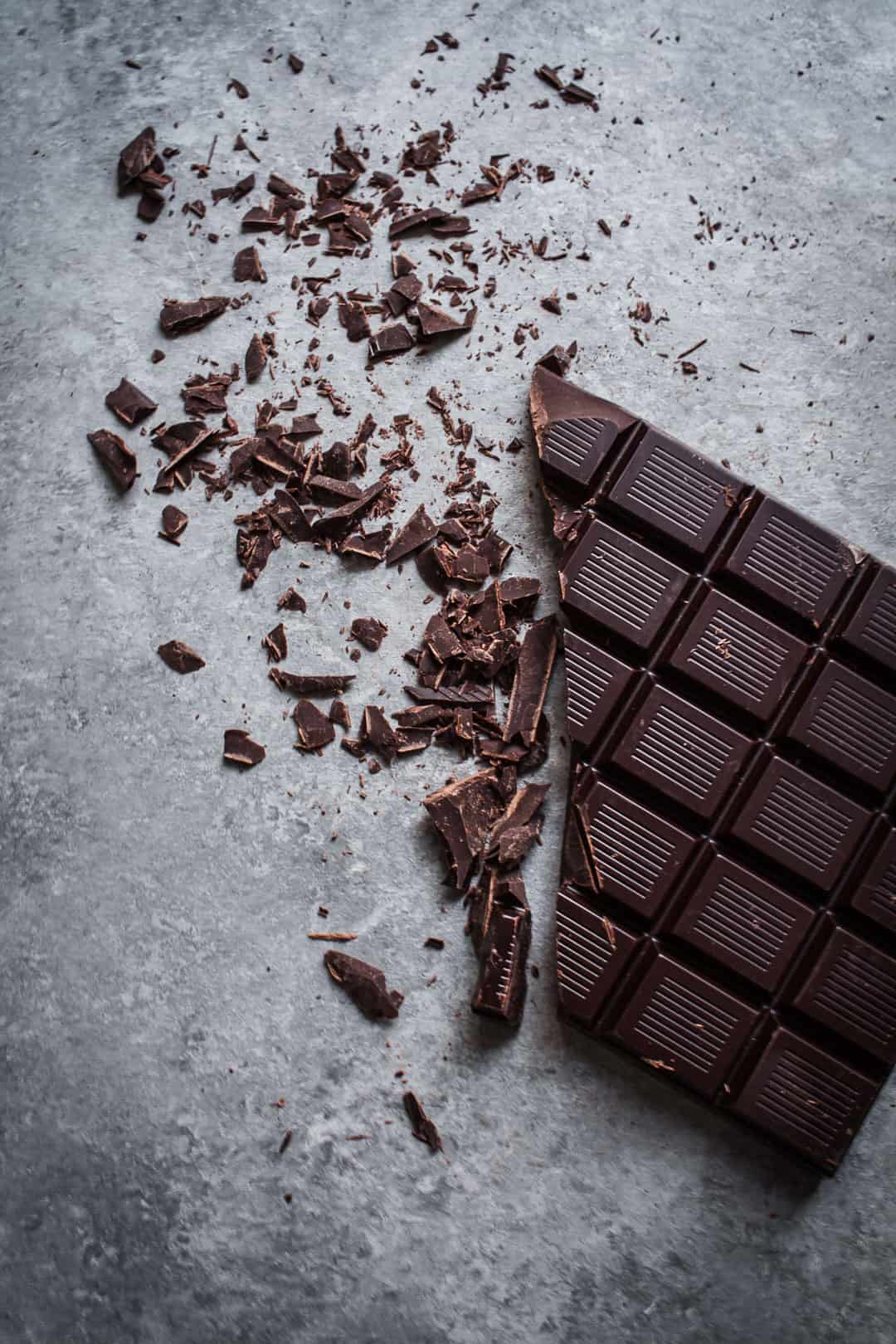 Or the summer afternoons at our family cabin in the islands, when we'd get out the old hand-crank ice cream churn, with its wooden slatted sides and big metal dasher. We'd pack ice around the metal container that held the creamy mixture and sprinkle rock salt on top. Then we would take turns sitting on the top of the whole contraption to hold it together while another pair of hands turned the grinding crank. We made a batch with ripe peaches that I can still taste to this day.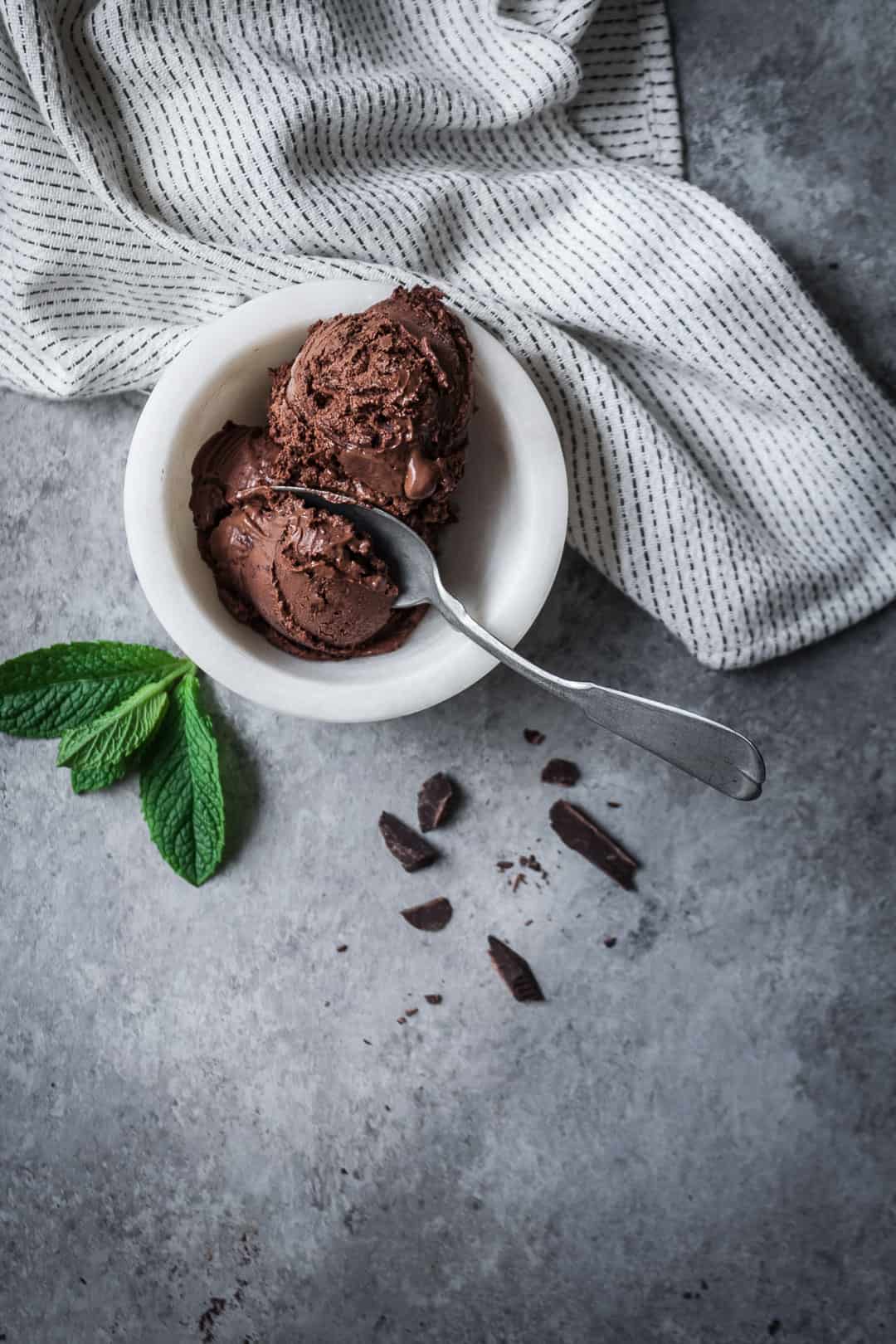 There was my first college job in far-away Philadelphia, serving happy customers in a simple rustic family ice cream parlor owned by a guy named Walter. As a homesick freshman out of my element in the big city, half of the attraction was the name of the place: Alaska. As a lifelong west-coast girl, it somehow felt familiar. I'll never forget the man who asked for the triple scoop of pistachio, or the customer who said I could choose for him (I gave him mint chocolate chip, naturally). It was a carefree job. Generally speaking, ice cream parlors are upbeat places.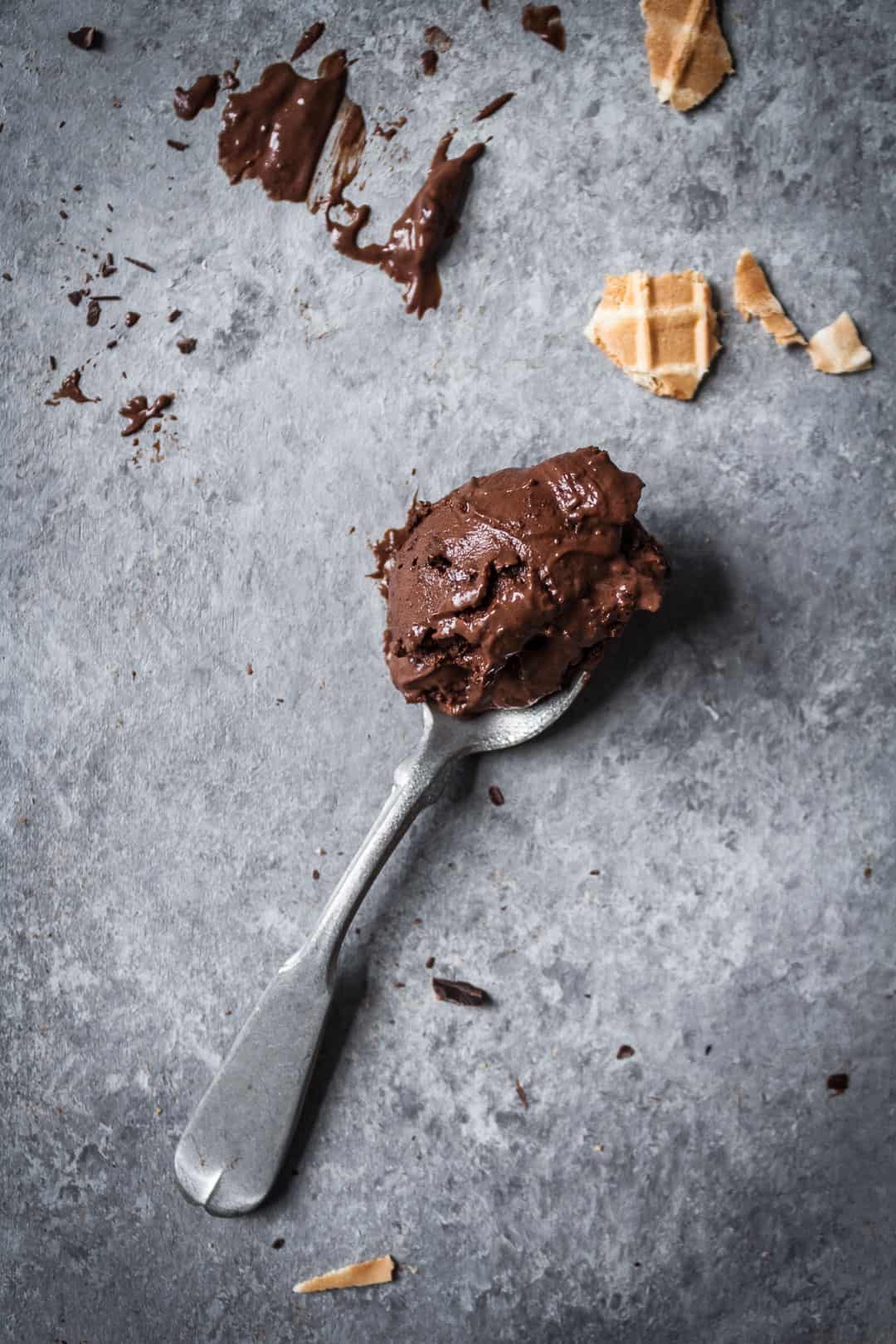 And when I lived in Sevilla, Spain, my then-boyfriend and I would spend the stiflingly hot summer evenings wandering the streets of the centro, with helados in hand, waiting for the city to cool. It was there that I fell in love with the wonderfully named flavors of straciatella, avellana and garrapiñada - while falling in love with my future husband.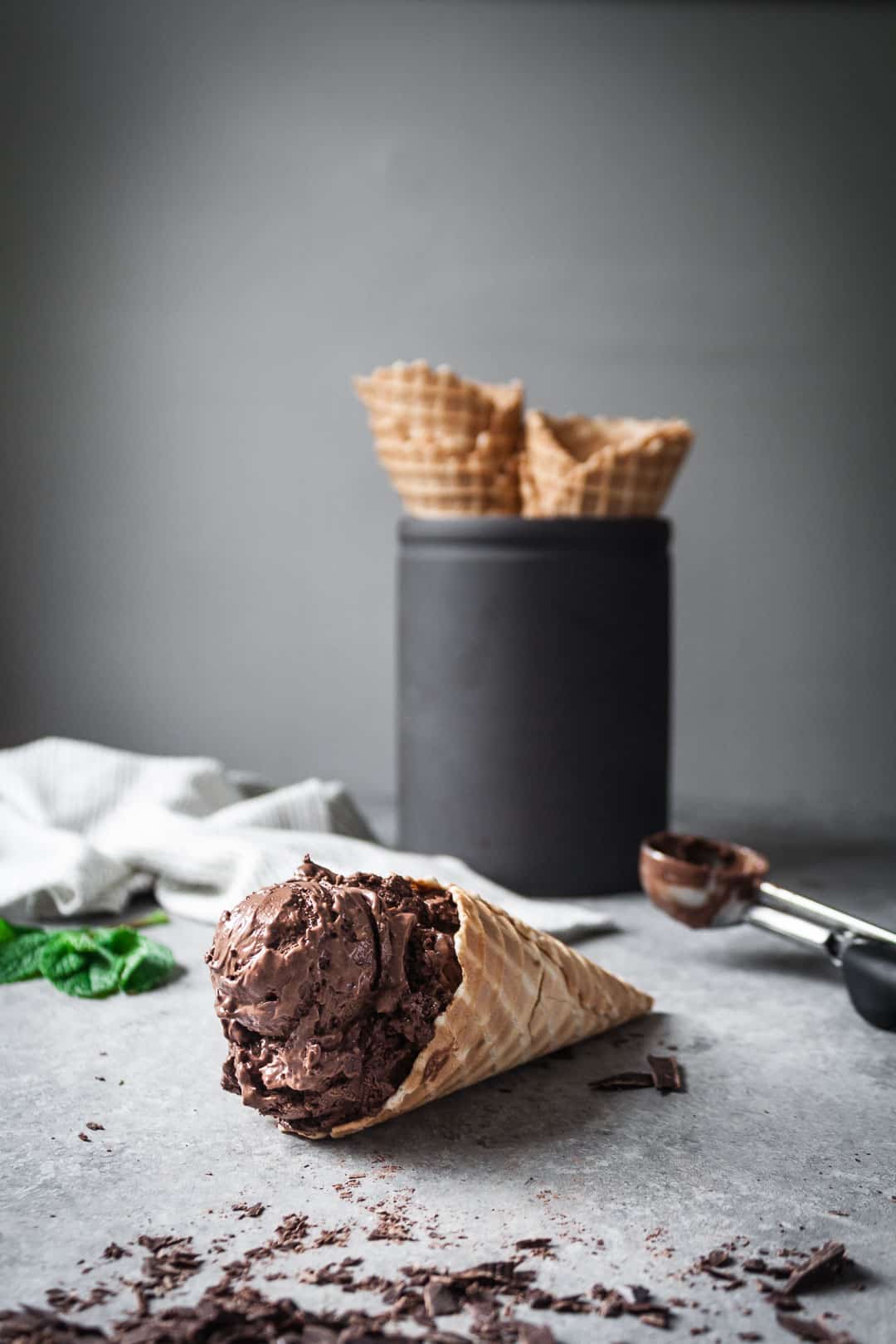 THE PERFECT MINT CHOCOLATE ICE CREAM
We've been frequenting the local ice cream shop in my hometown for years now - ever since it was a little hole-in-the-wall serving up an amazing array of unique flavors, before quirky ice cream became ubiquitous in most every city. Since then, our little shop has grown in size, but the premise of creative flavors made in small batch production with quality ingredients remains. It's there that I first tried the combination of mint, mocha, and chocolate and was completely smitten. It takes the basic flavors of the mint chocolate chip of my childhood, pairs it with a good dose of espresso, and uses a rich dark chocolate base to tie it all together into mint mocha chocolate chip ice cream. I've been wanting to recreate it ever since.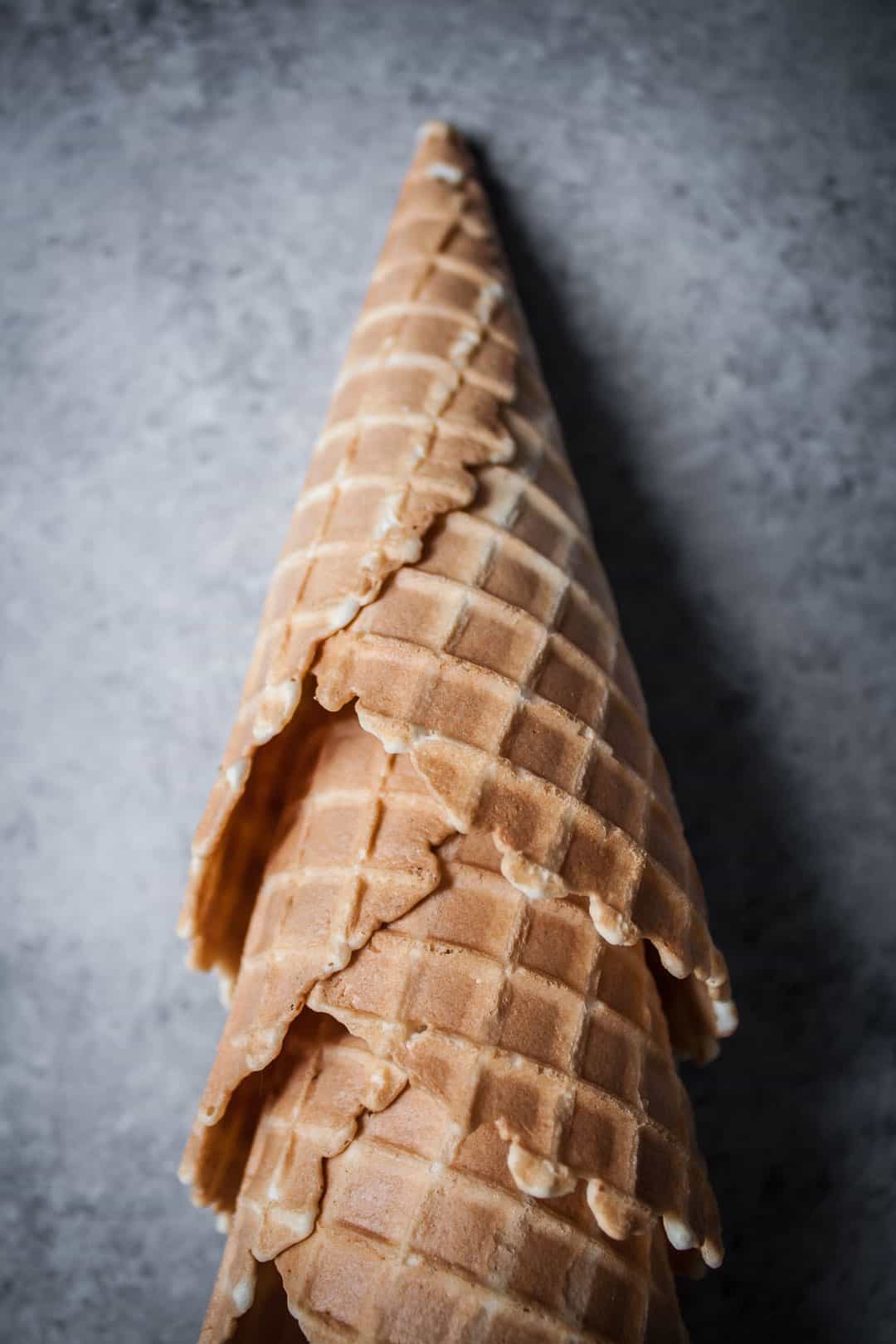 ICE CREAM WITH FRESH MINT LEAVES
I made this mint mocha chocolate chip ice cream three times before I set upon just the right balance. This final batch has the perfect amount of mint flavor steeped into the cream from fresh mint leaves, and the dark chocolate mocha base creates a rich and gloriously smooth ice cream with bits of dark chocolate throughout.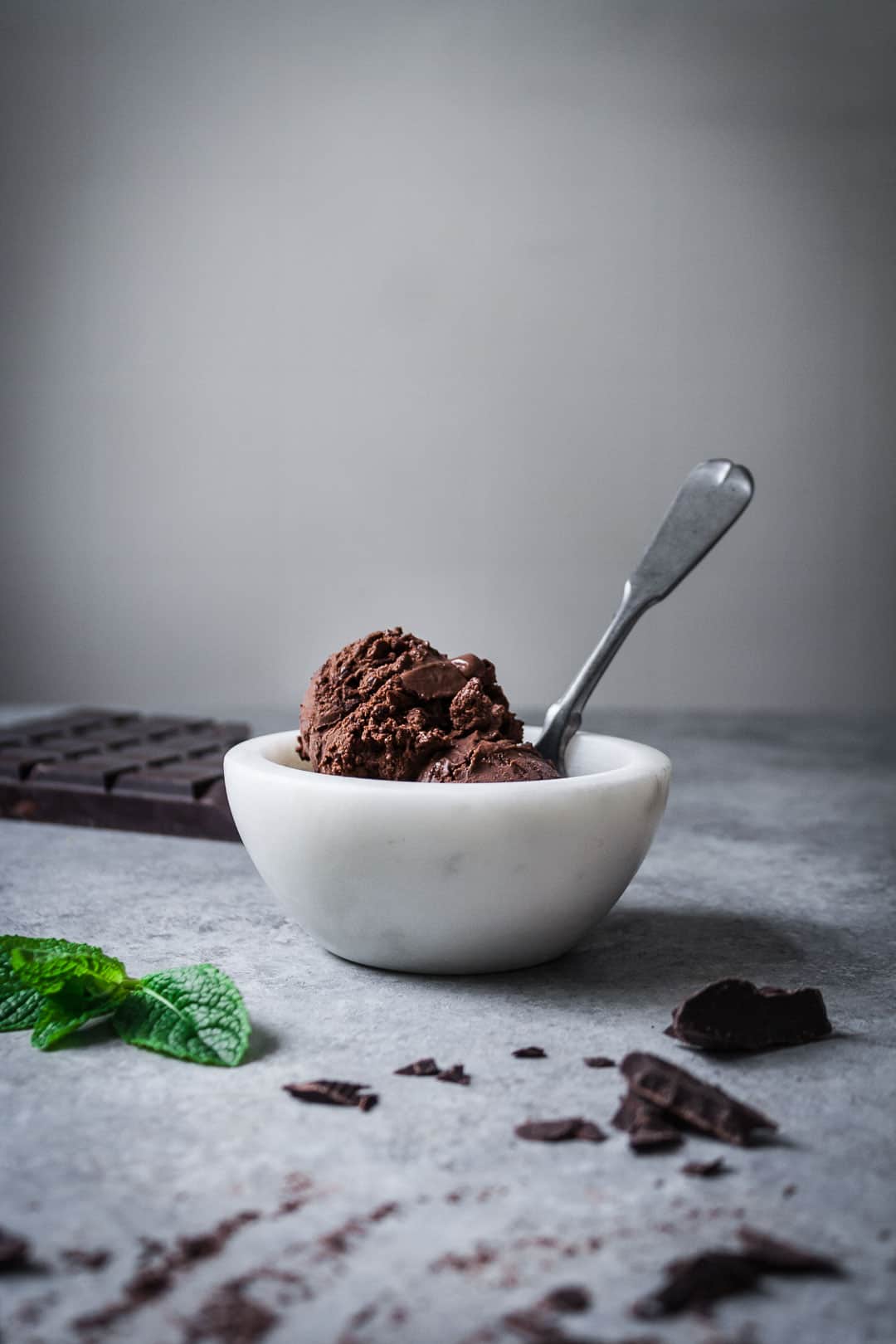 It's brought me happiness already - and is clearly the stuff of memories.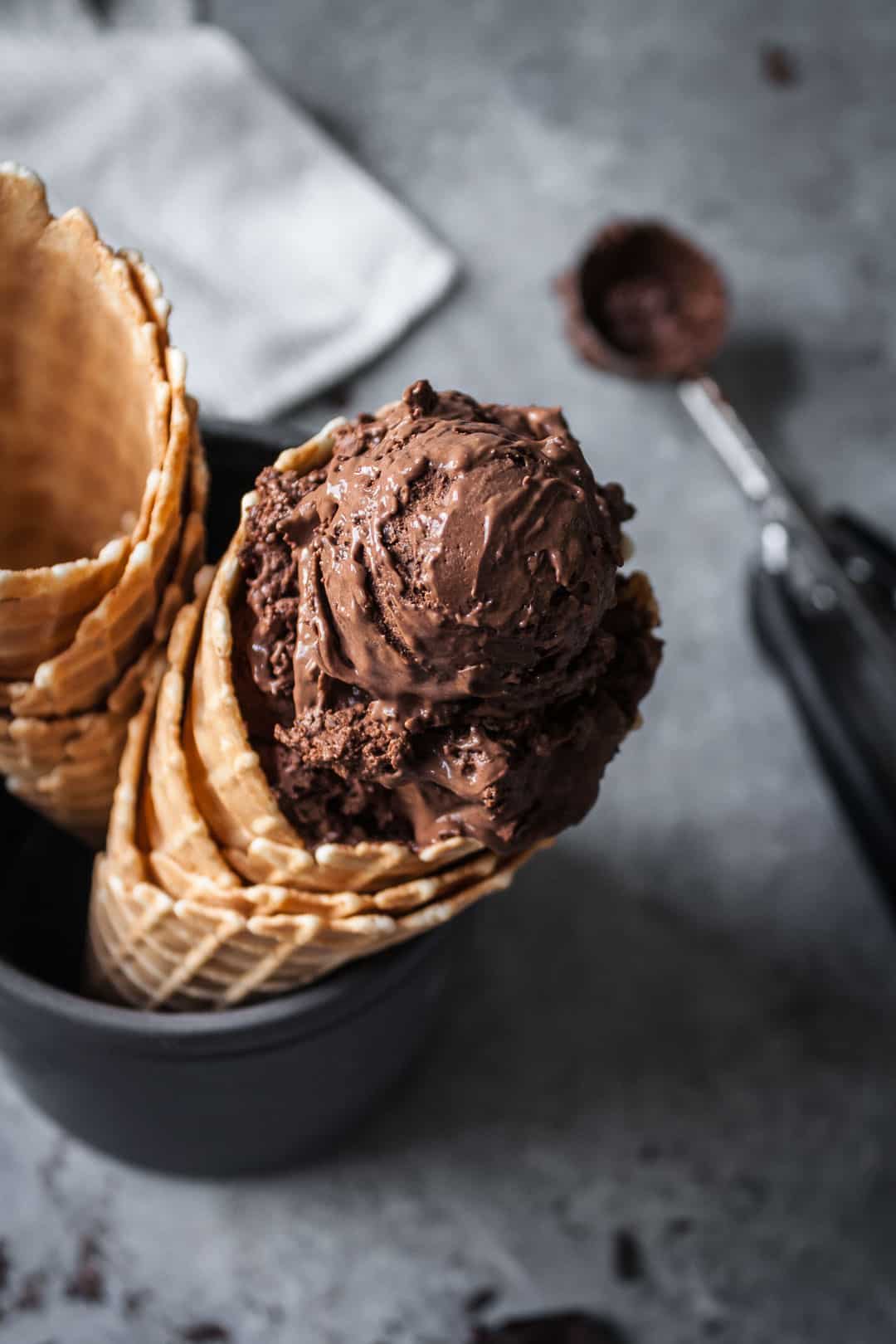 📖 Recipe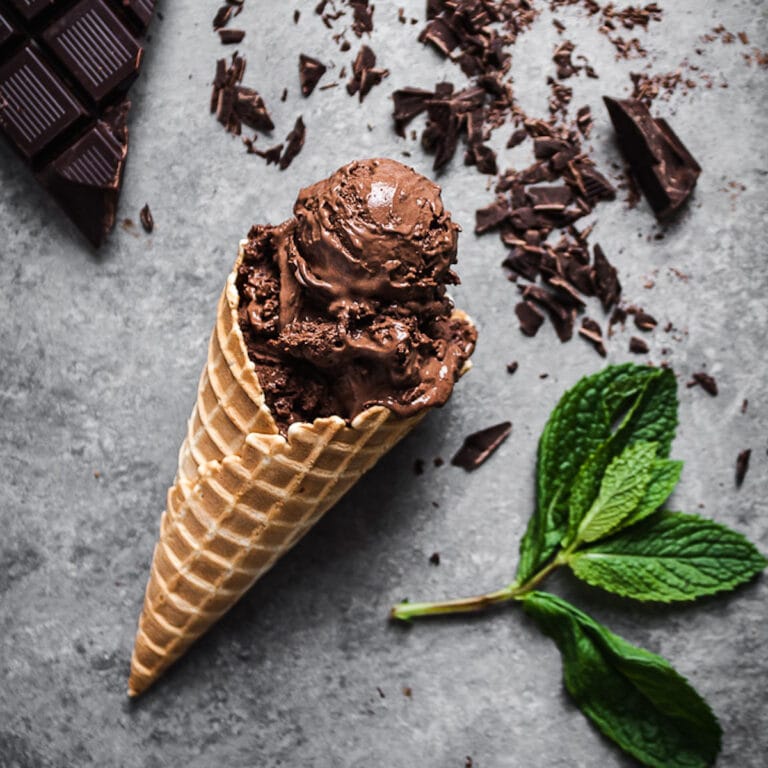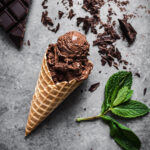 Mint Mocha Chocolate Chip Ice Cream
Print Recipe
Pin Recipe
This mint mocha chocolate chip ice cream has a dark chocolate mocha base. It's a rich and gloriously smooth ice cream with bits of dark chocolate throughout. It has a lovely, natural mint flavor thanks to steeping fresh mint leaves in the cream prior to churning.
Servings
1
quart, approximately
INGREDIENTS
Ice cream base
2 ½

cups

heavy cream

½

bunch

fresh mint leaves, removed from stalks

approximately 25 thumb-sized leaves

¼

cup

cocoa powder

½

cup

sugar

2

tablespoon

corn syrup

½

teaspoon

salt

2

teaspoon

espresso powder

8

oz

dark chocolate, finely chopped (I used 62% cacao)

approximately 1 ⅓ cups, depending on size of chocolate pieces

1

cup

milk
Chocolate chip add-in
2

oz

dark chocolate, finely chopped

approximately ⅓ cup, depending on size of chocolate pieces

1

teaspoon

coconut oil (or another neutral oil such as vegetable oil)
INSTRUCTIONS
Measure out 1 cup of heavy cream into a pot or microwave safe container. Heat over stove or in microwave until just simmering. Add mint leaves and make sure they are submerged. Set aside to steep for 2 hours.

Strain the mint/cream mixture into a heavy 2 quart pot, pressing firmly on the leaves with the back of a spoon to extract as much mint flavor as possible.

Add the remaining 1 ½ cups of heavy cream, cocoa powder, sugar, corn syrup, espresso powder and salt. Whisk to combine. 

Heat the cream mixture (continue whisking) over medium-low heat until simmering.

Remove from heat and add 8 oz of dark chocolate. Whisk until chocolate has fully melted and mixture is smooth.

Add the milk and whisk again until combined.

Cover mixture and refrigerate until fully cooled - a minimum of 4 hours, or overnight.

Immediately prior to processing the ice cream base in your machine, melt 2 oz of finely chopped dark chocolate with the coconut oil in the microwave in 30 second bursts. Stir until smooth. Set aside to cool slightly.

Pour ice cream mixture into machine and freeze according to the manufacturer's instructions.

About 2-3 minutes prior to the ice cream being finished, drizzle the melted chocolate directly onto the ice cream while it is churning. Stir with a spoon if needed to break up any large chocolate chunks or keep the ice cream moving through the paddles.

Transfer to a freezer safe container and press plastic wrap tightly on the surface of the ice cream to prevent ice crystals from forming. Place in freezer for 3-4 hours until firm.
Notes
Notes on mint: this is a recipe that is elevated by using fresh mint. I'm sure it's possible to use extract in its place, but something will be lost. Using fresh mint adds a slightly herbal depth and vibrant flavor that can't be replicated. It's worth the extra effort. Since I don't have fresh mint growing in our garden, I used half of a packaged container of mint - three large sprigs. It was about 25 large leaves that averaged the size of my thumb.
Notes on corn syrup: The addition of corn syrup serves to reduce crystallization and helps keep the ice cream from turning rock solid in your freezer. You can read more about this in David Lebovitz' helpful post, Tips for Making Homemade Ice Cream Softer.
The Floured Table
Recipe Author: Kathleen Culver
https://www.theflouredtable.com/mint-mocha-chocolate-chip-ice-cream/
Made this recipe? Please leave a comment and a star review! ★★★★★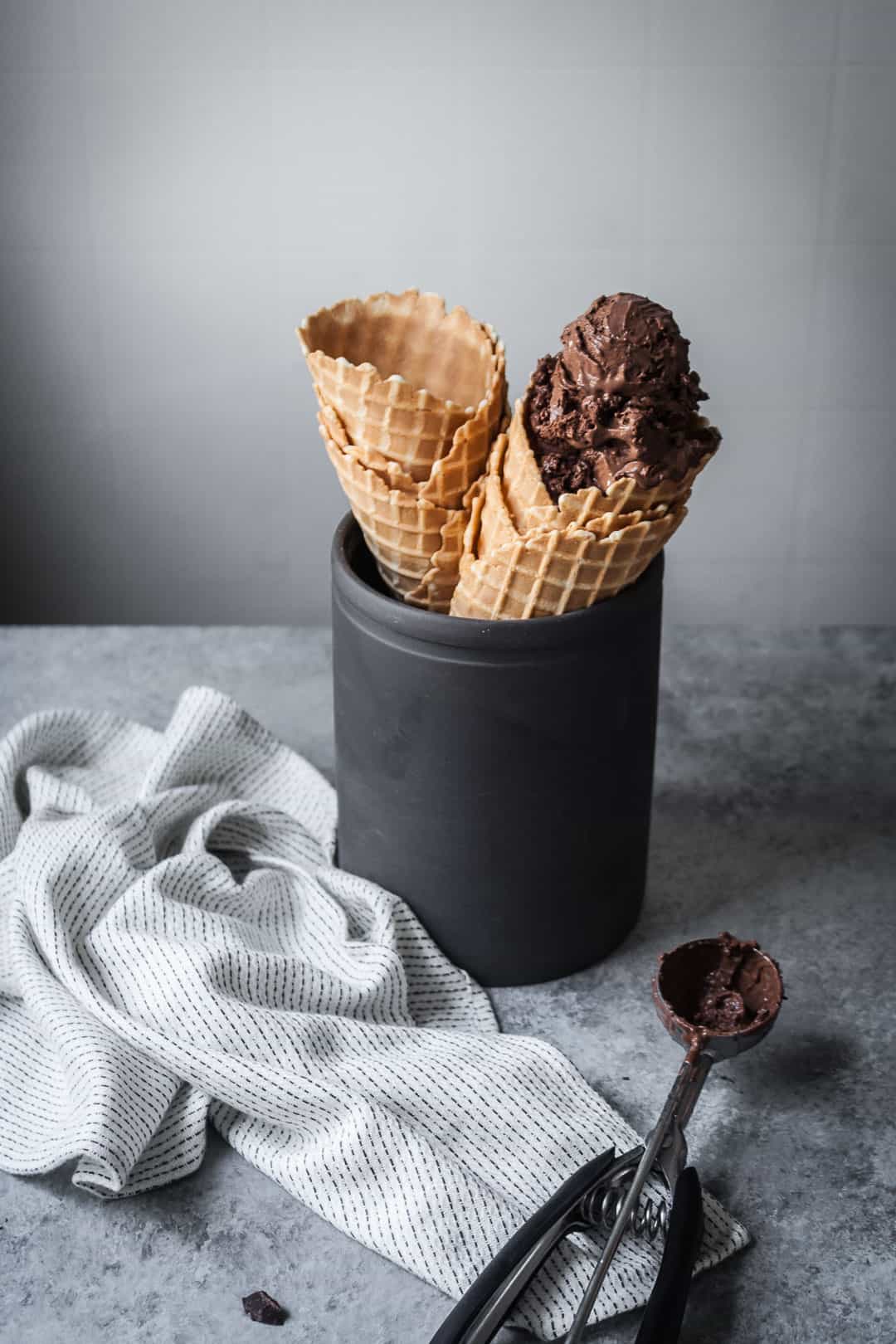 If you liked this recipe, you might also enjoy:
Mint Matcha Chocolate Thumbprint Cookies
Chocolate Blood Orange Ice Cream Sandwiches